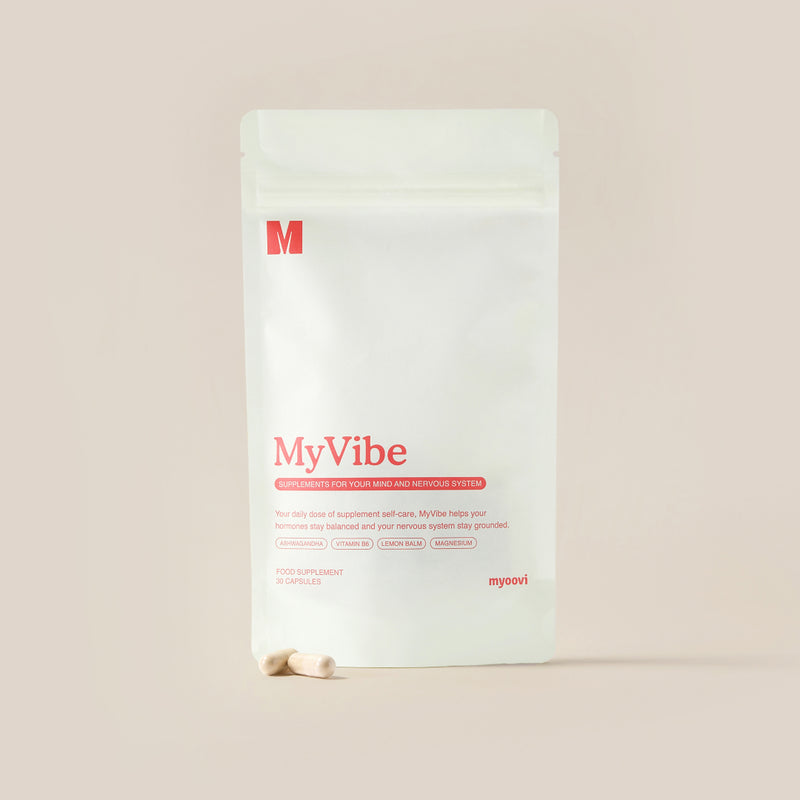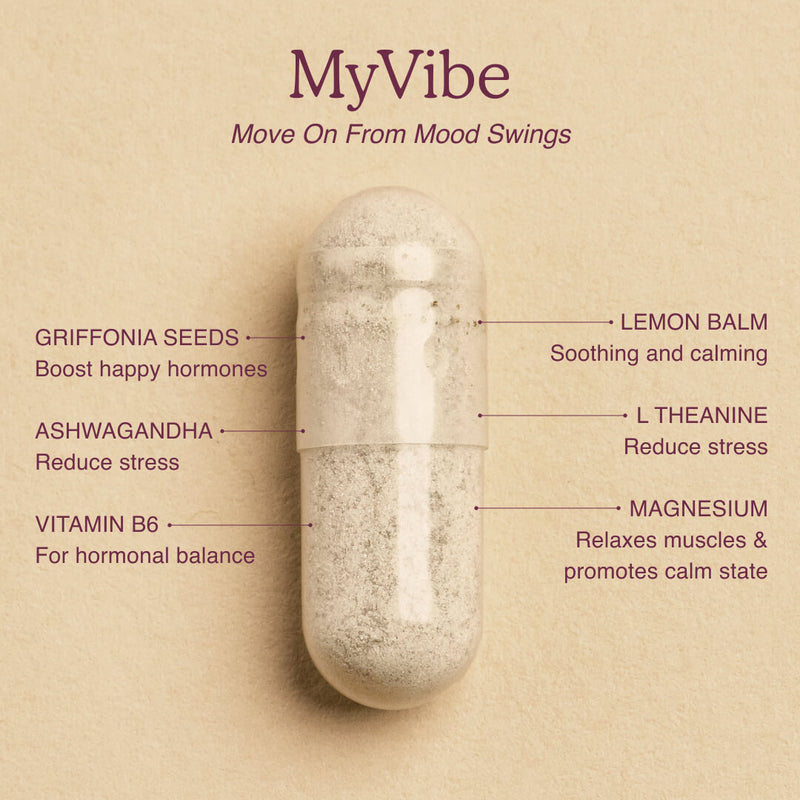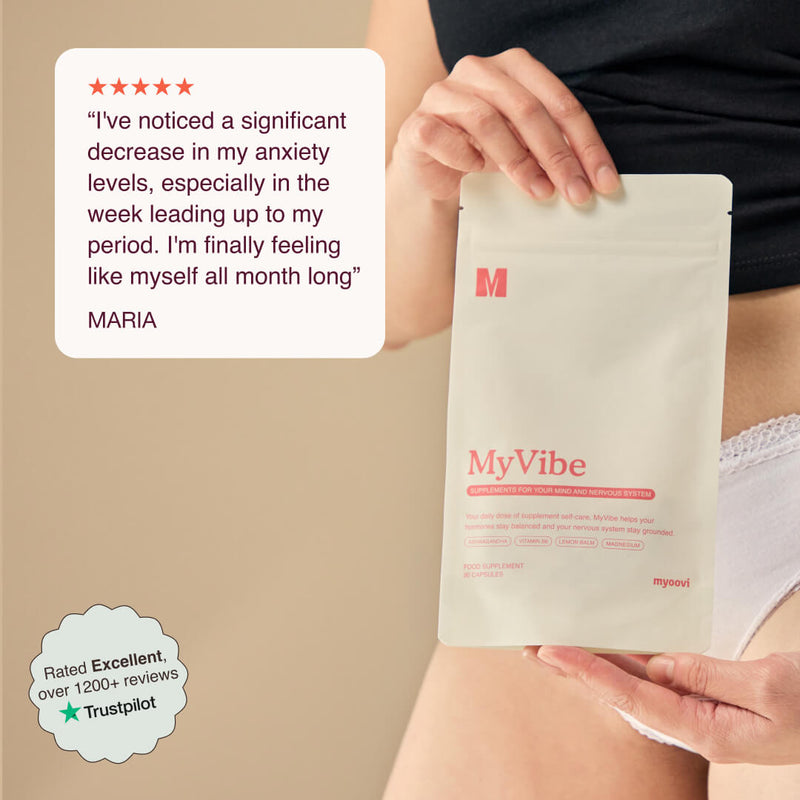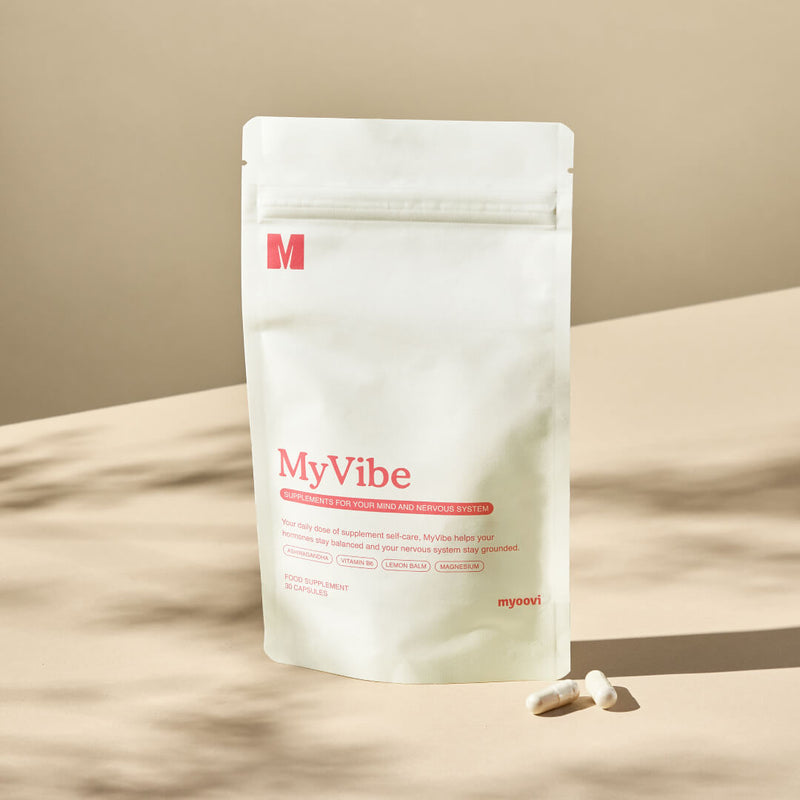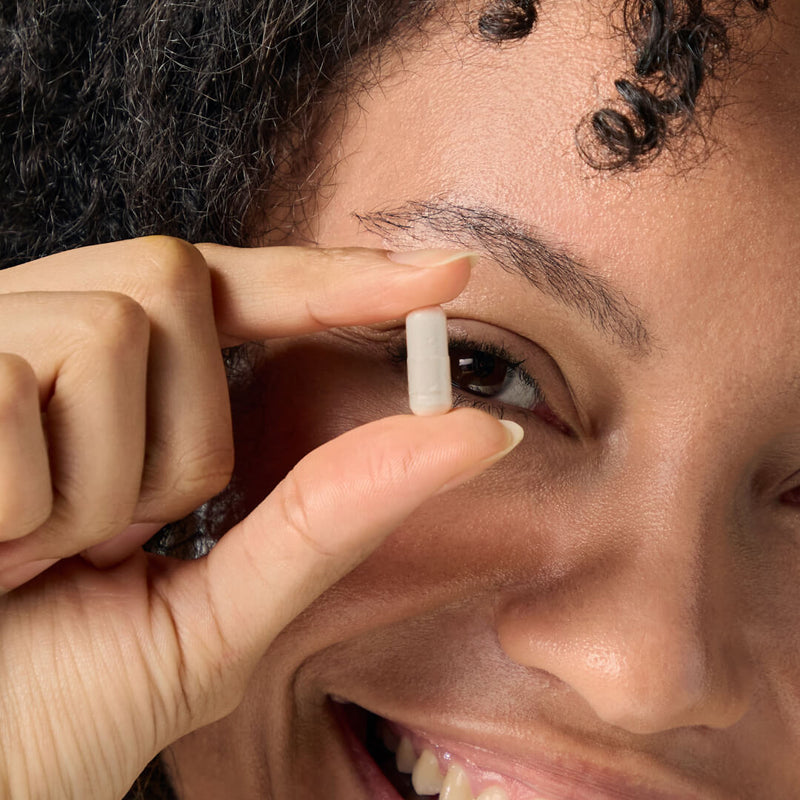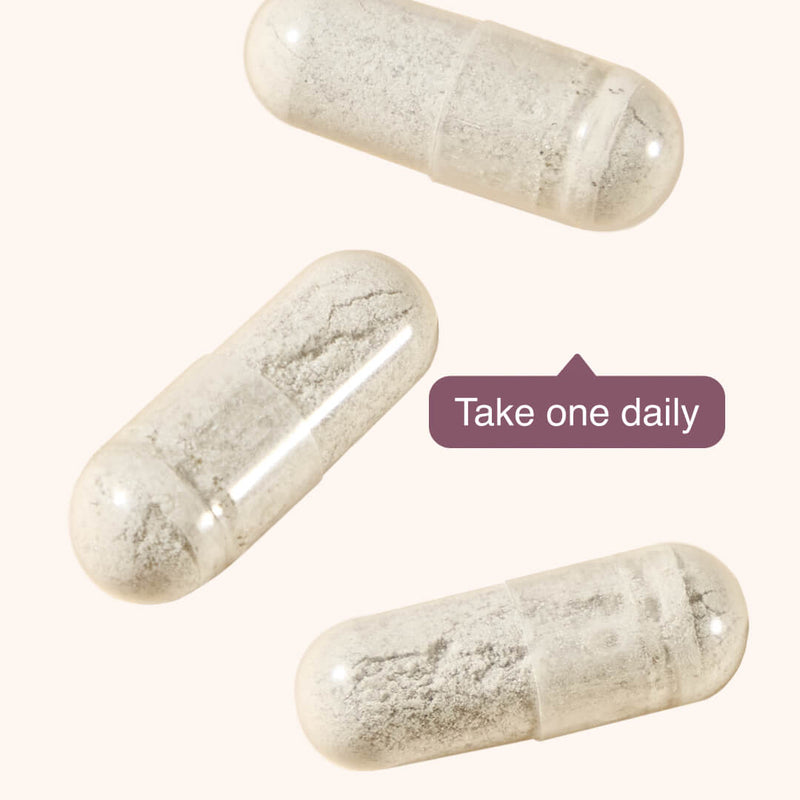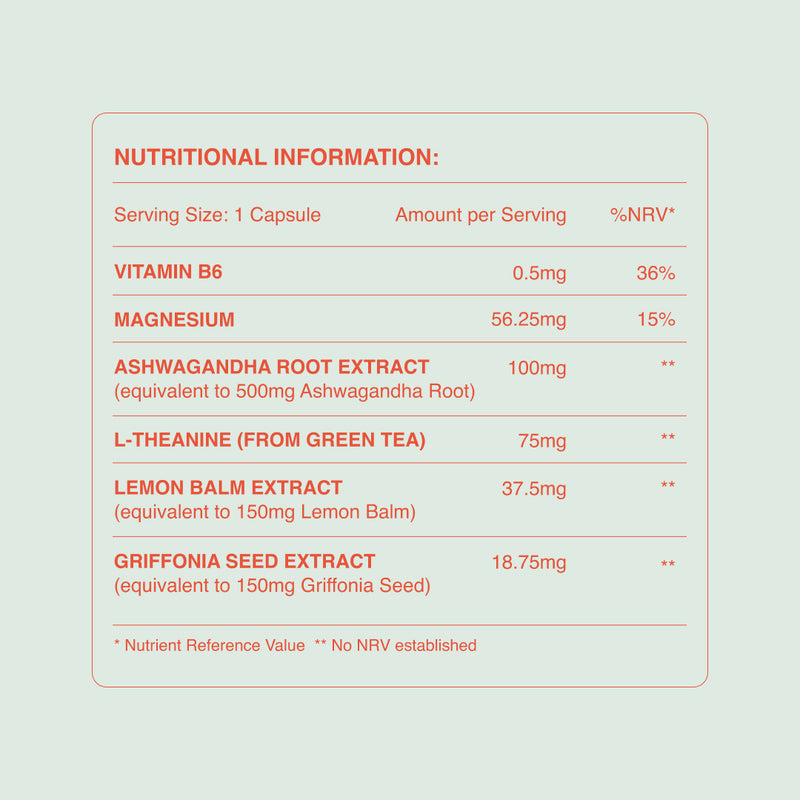 MyVibe
Supplements For Your Mind and Nervous System
Balances hormones
Smooths out mood swings
Regulates cortisol so you feel less stressed
Boosts your happy hormones
Founded & formulated by UK doctors
Balances hormones
Smooths out mood swings
Regulates cortisol so you feel less stressed
Boosts your happy hormones
Founded & formulated by UK doctors
Product Description

MyVibe is a calming blend of Ashwagandha, Vitamin B6, Lemon Balm, Chamomile, Lavender, and L-theanine. Mix in Magnesium to relax your muscles and 5-htp (Griffonia seeds) to boost your happy hormones and what do you get? Good vibes every day of your cycle.

Created by UK doctors with your body and hormones in mind, MyVibe is the perfect addition to your holistic menstrual health toolkit.
Benefits

Our modern lives often have us trapped in fight or flight mode - and this can play havoc with our hormones, as well as our stress levels.


MyVibe works to support your hormonal balance and mental well-being, wherever you're at in your menstrual cycle. The calming ingredients will help shift your nervous system back to a more relaxed state, which can lead to improvements in everything from your sleep and digestion to energy and brain power.
Shipping & Returns

Shipping is free for all orders that are on subscription or on orders over £35.

Orders are delivered using Royal Mail Tracked Service.

We have a 60 day return policy starting from when you recieve your items. To be eligible for a return, your item must be in the same condition that you received it, unopened, unused and in its original packaging. You'll also need the receipt or proof of purchase.
Directions for use

Take 1 capsule once a day.


It can take 2 to 3 cycles to see optimal results.
We Actually Made A Chill Pill
Stress Less
Regulate your cortisol production
Move On From Mood Swings
Make your menstrual cycle smoother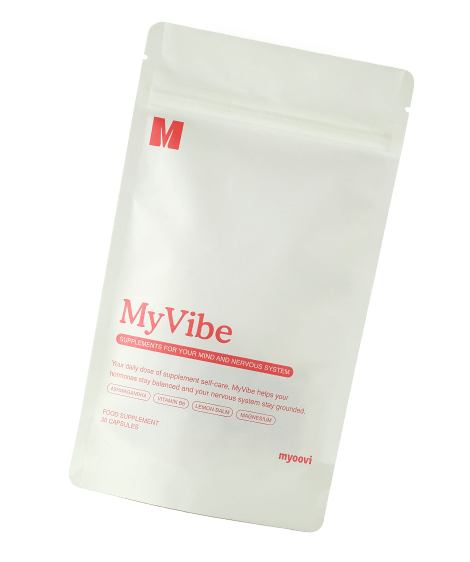 Smile More
Naturally boost your happy hormones
Menstrual Health Harmony
Created with your cycle and hormones in mind.
Get Off The Emotional Rollercoaster
Stressed out about being stressed out?
Whether it's work or exams, relationships or family drama - life throws a lot of stress our way. Add that to our naturally fluctuating hormones and some days of the month can feel like a theme park ride you want to get off of.

MyVibe's unique formula boosts your serotonin, calms your nervous system and promotes hormonal balance, so your menstrual cycle will feel less like an emotional rollercoaster and more like a relaxing spin around the teacups.

Backed by Science, Grounded in Nature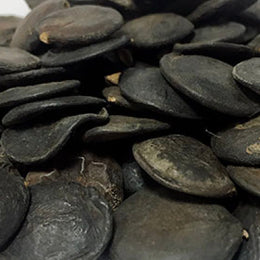 5-htp from Griffonia Seeds:
5-Hydroxytryptophan (or 5-HTP for short) is an amino acid that your body naturally produces. It then uses 5-HTP to produce serotonin - one of your key happy hormones.

By giving our 5-HTP stocks a boost with Griffonia Seeds (a great natural source, often used in treating mood disorders) you'll keep your happy hormones topped up for longer!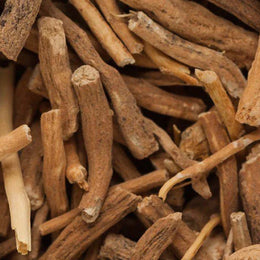 Ashwagandha:
Ashwagandha has become a popular plant recently thanks to its ability to calm the nervous system and reduce cortisol. It's classified as an adaptogen, which means it's a substance that helps the body cope with stress.

People have used ashwagandha for thousands of years to relieve stress, increase energy levels, and improve concentration

Vitamin B6:
Vitamin B6 has often been used to treat emotional health issues including anxiety, depression and even extreme PMS.

Researchers suspect that B6 helps with emotional symptoms related to hormone health due to its role in creating neurotransmitters that regulate mood!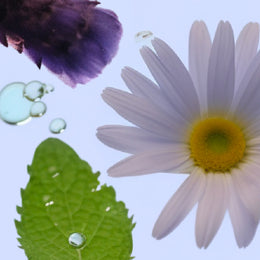 LemonBalm / Chamomile / Lavender:
This calming blend would definitely smell great - but what effect can it have on the body?

Well, Lavender is known for its ability to calm the nervous system, lift your mood and even lower blood pressure,

Chamomile has long been known as a relaxing natural remedy for sleep problems and

Lemon Balm has been used as far back as the Middle Ages to reduce stress and anxiety.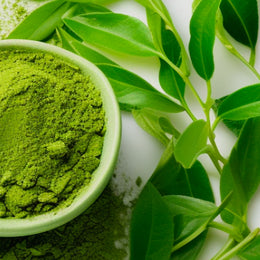 L-theanine:
Ever wondered why a cup of tea calms you down? It's likely because it contains the amino acid L-theanine.

In numerous studies, L-theanine has been shown to reduce stress and anxiety in people facing stressful situations!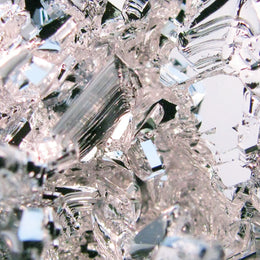 Magnesium:
Magensium is a menstrual health multi-tasker!

Research not only suggests that the mineral is a natural treatment for reducing PMS stress, but it can also help painful periods and reduce muscle tension.

The MyVibe Vision
Unlock hormonal happiness
We can't stop your train from being cancelled, or your boss from sending you another 'urgent' email. But we can give you the inner zen to handle stress better than ever before.

MyVibe will help you keep calm and carry on and keep your hormones balanced in the process.
Explore our frequently asked questions.
Whether it's work or exams, relationships or family drama - life throws a lot of stress our way. Add that to our naturally fluctuating hormones and some days of the month can feel emotionally intense. MyVibe helps to smooth your mood, reduce your stress levels and give your happy hormones and boost.
MyVibe is not an instantaneous solution for stress, but some people may notice they're feeling calmer and more uplifted fairly quickly. However, it can take around 2-3 months for ingredients to get into their flow and start harmonising with your hormones, so it could be a couple of cycles before you notice any changes.
MyVibe can fit easily into your daily routine. Take 1 capsule a day, in the morning or evening, with or without food - whatever works for you!
If you like your period healthcare plan-based - no worries. MyVibe is suitable for vegans and vegetarians.
We know that for some people food intolerances can impact their menstrual health, which is why our entire supplement range is gluten-free.
We know that for some people food intolerances can impact their menstrual health, which is why our entire supplement range is free from dairy and lactose.
Supplements aren't like succulents - they can't survive in tough conditions. We recommend storing your MyVibe supplements in a cool, dry place, away from direct sunlight.
We love to help mums and mums-to-be support their menstrual health! However, we would always recommend consulting with your physician before starting any supplements if you are pregnant or breastfeeding.
Read what real women are saying...
Best investment
This is the best product i have ever bought. At first i was sceptical But it actually works even with the most terrible of pains.
As an Endo Warrior
I suffer with Endometriosis, Adenomyosis, IBS and chronic pain. This little gem was bought on a 3am pain induced state and I'm so glad I did.
A Life changer!
An absolutely incredible device and the best customer service I have ever experienced with an online order
It really works!
Let me tell you, Oovi is not a let down. I used this for the first time yesterday and after 20 minutes, the pain went away. It just...went away.
Effective product
Got this for my daughter who has had PCOS pains for over a year. This has helped her a lot as it is very effective and gives quick pain relief.
Well worth the investment
This product is well worth the investment! This actually works so well, no more painkillers or hot water bottles - yayyyy!
MyVibe
Liquid error (snippets/price line 82): Computation results in '-Infinity'% OFF
Regular price
Sale price
$39.00
Unit price
per
Sale
Sold out