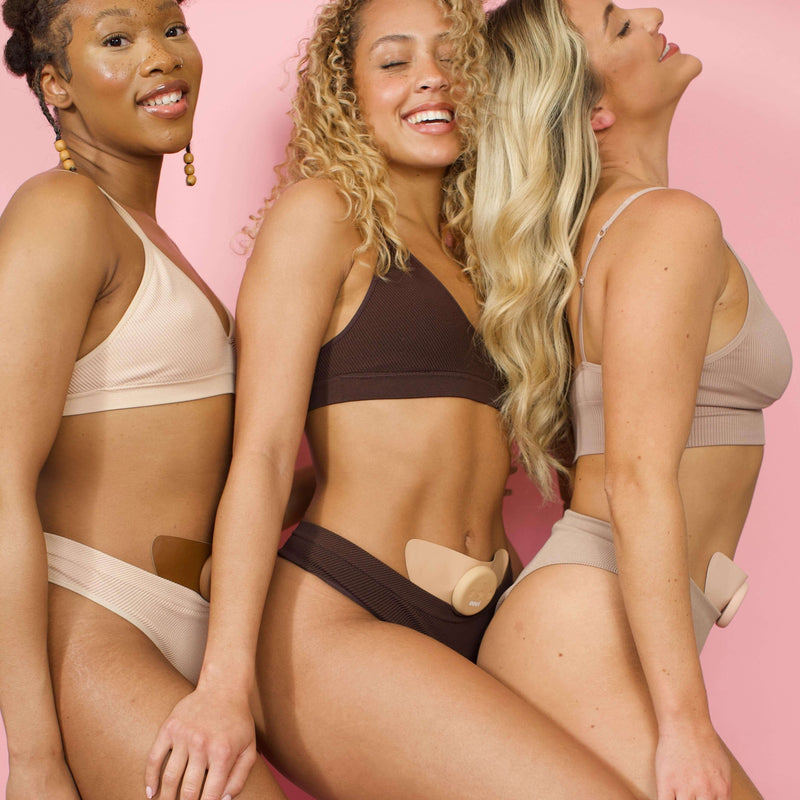 Exchanges & Returns
Painless Periods & Painless Returns
You have a full cycle to try Myoovi and fall in love with instant pain relief. We understand that everyones body is different and what relieves pain for one person may not necessarily work for you.
That's why if you change your mind, you have 60 days to return your Myoovi and get your money back. No questions asked!
To start an Exchange or Return - simply contact our team on support@myoovi.co.uk and a friendly human will be there to help 😊
Backed by science, loved by you...
Best investment
This is the best product i have ever bought. At first i was sceptical But it actually works even with the most terrible of pains.
As an Endo Warrior
I suffer with Endometriosis, Adenomyosis, IBS and chronic pain. This little gem was bought on a 3am pain induced state and I'm so glad I did.
A Life changer!
An absolutely incredible device and the best customer service I have ever experienced with an online order
It really works!
Let me tell you, Oovi is not a let down. I used this for the first time yesterday and after 20 minutes, the pain went away. It just...went away.
Effective product
Got this for my daughter who has had PCOS pains for over a year. This has helped her a lot as it is very effective and gives quick pain relief.
Well worth the investment
This product is well worth the investment! This actually works so well, no more painkillers or hot water bottles - yayyyy!