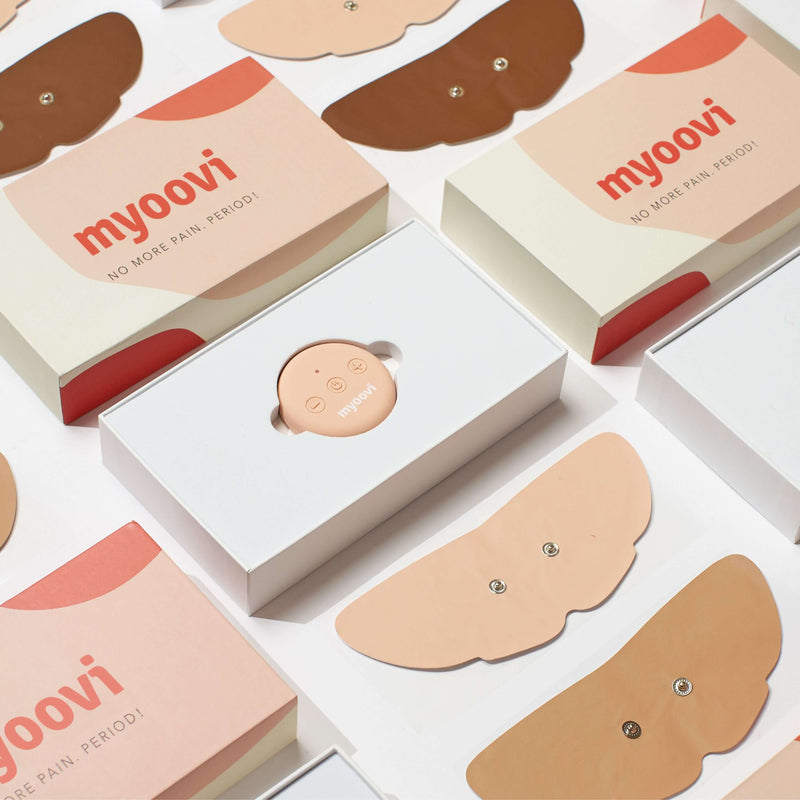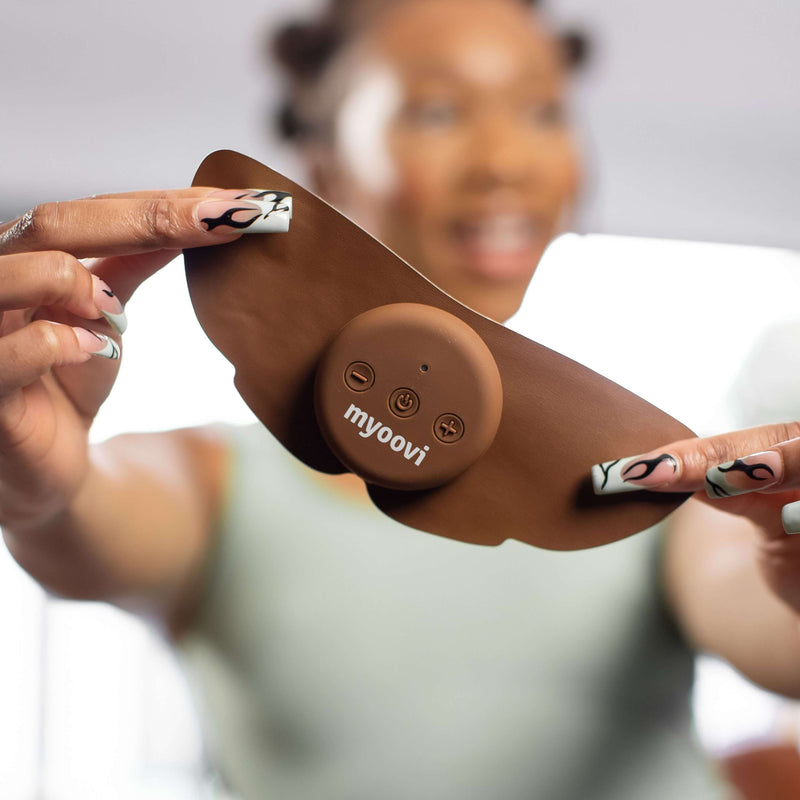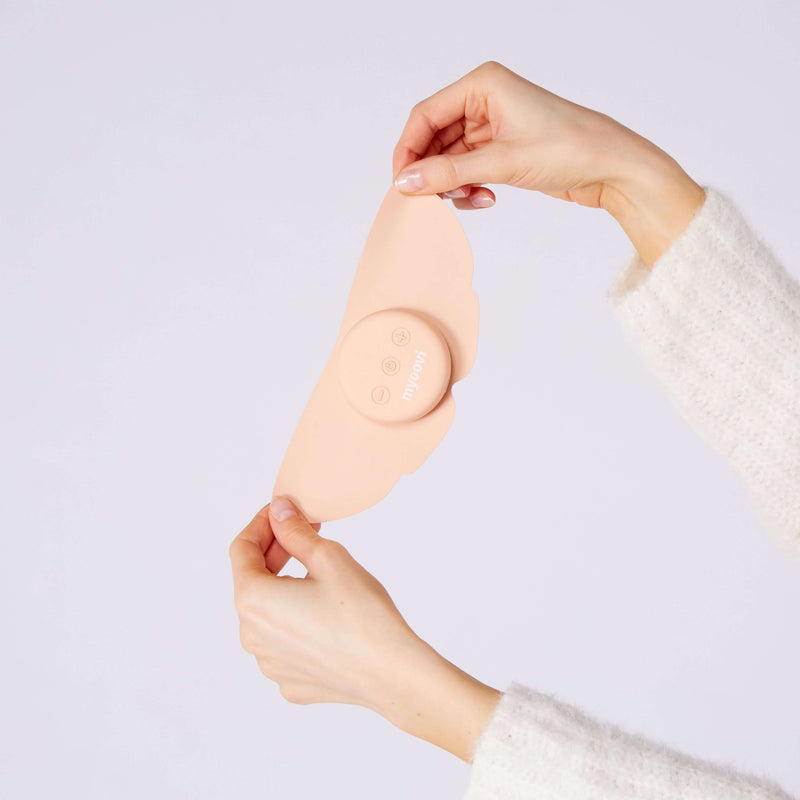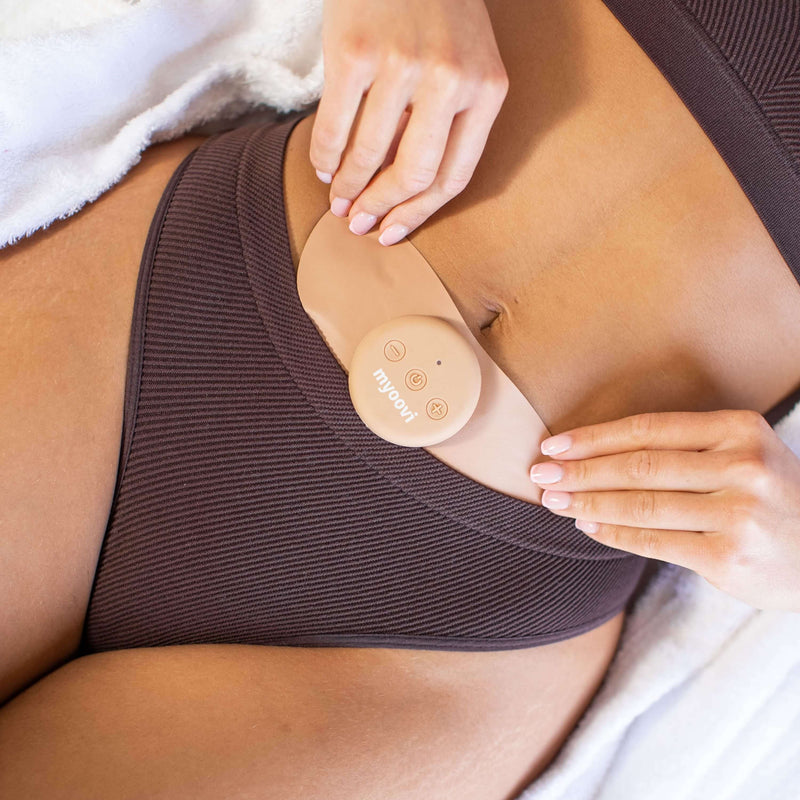 Replacement Butterfly Pads
BEST FOR: ENDO & PERIOD PAIN RELIEF
Never run out of pads during your period.
Ensure continuous, drug-free pain relief.
Order on repeat, never miss a month.
Never run out of pads during your period.
Ensure continuous, drug-free pain relief.
Order on repeat, never miss a month.
Product Description

The Butterfly gel replacement pads are designed to give you more effective pain relief by covering a wider area on your skin.

Each pad can be used up to 20 times, making them cost-efficient and time-saving, too. These easily attach to your Myoovi device for all-day comfort and discretion.

Technical Details

• Come in a pack of 2 to ensure happy periods
• Super wide pads give you extra, continued relief
• 100% natural - no drugs, no chemicals, no side effects
• Founded by UK doctors, built on scientific research
• Wireless, discreet and portable
• Instant relief, works in seconds
* Myoovi device not included

Shipping & Returns

You have a full 60 DAYS to try Myoovi and fall in love with instant pain relief.

We understand that everyone's body is different and what relieves pain for one person may not necessarily work for you. That's why if you change your mind, you have 60 days to return your Myoovi and get your money back. No questions asked!

We'll even cover the shipping for you.
Calculate your frequency.
Move the slider along to reveal how often we should post your Myoovi Butterfly Refill Pads. Subscribe & save today!
I experience pain
0
30
times a month
... so I'll need a new Butterfly Refill Kit delivered every
Read what real women are saying...
Best investment
This is the best product i have ever bought. At first i was sceptical But it actually works even with the most terrible of pains.
As an Endo Warrior
I suffer with Endometriosis, Adenomyosis, IBS and chronic pain. This little gem was bought on a 3am pain induced state and I'm so glad I did.
A Life changer!
An absolutely incredible device and the best customer service I have ever experienced with an online order
It really works!
Let me tell you, Oovi is not a let down. I used this for the first time yesterday and after 20 minutes, the pain went away. It just...went away.
Effective product
Got this for my daughter who has had PCOS pains for over a year. This has helped her a lot as it is very effective and gives quick pain relief.
Well worth the investment
This product is well worth the investment! This actually works so well, no more painkillers or hot water bottles - yayyyy!
Why the Butterfly Wing shape?
Myoovi's unique Butterfly Wing shape is designed to cover a wider area for maximum pain relief



Wider Pad
By covering more skin area, you get more effective, targeted pain relief.
Reusable
Each pad can be reused up to 20 times before replacement - less waste, more fun.
3 Colour Tones
Comes in 3 different tones to make sure your Myoovi is personalised to you.
Comfy & Discreet
The discreet design means you won't even notice Myoovi under your clothes.
Explore our frequently asked questions.
Myoovi uses medically proven TENS technology short for transcutaneous electrical nerve stimulation. Small pulses travel through the gel pad placed on the abdomen or lower back preventing the pain signals from travelling to the brain. The result? Instant pain relief.
The short answer is: YES of course! TENS technology has been tested, tried and used to treat people in the medial field for many years. It is FDA approved and CE marked. So, you can use it with peace of mind.
Our gel pads usually last anywhere between 20-30 uses. We do recommend they are changed when they are no longer sticky (usually after 2 months).
We understand our bodies work differently so it may not work for all. However, that is nothing to worry about as we have a 60-day hassle-free returns policy. You have 60 days to try it out as much as you like. If it doesn't help ease your pain, we will give you a full refund.
Yes it is completely latex free. The pads are made from Fabric, Conductive plastic film & Biocompatible self-adhesive conductive hydro gel
Simply choose how often you would like your butterfly pads delivered and once you have checked out we will make sure you have them delivered on time. If you're not sure how often you will need the butterfly pads, then simply use our frequency calculator and we will help you determine how often you need them.
You are in total control of your subscription. You can cancel, change frequency, update your address or payment method at any time.
Replacement Butterfly Pads
Liquid error (snippets/price line 82): Computation results in '-Infinity'% OFF
Regular price
Sale price
$19.99
Unit price
per
Sale
Sold out